Links
www.hues-bi-hues.de
http://www.hues-bi-hues.de/impressionen.html
My work has been on permanent display at Hüs bi Hüs since 2001. There you can meet not only my art but also the remarkable owners, Peter & Minka Stütz, both of whom are true art connoisseurs!

Beata Pohnert / Institut für Ganzheitliche Gesundheit 
www.seminarhause-potsdam.de
YES, ALSO FOR ARTISTS!
Thanks to Delimko company, never again I have to worry about how to transport my
paintings, fragile Goshaglass or my ceramic artworks!
Leszek Delimat / Paletten, Kisten und Holzverpackungen
www.delimko.de
Nitya Ramchandran / art, yoga and beyond www.soulinfusion.de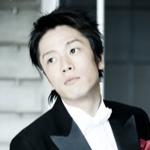 黒岩悠  Haruka Kuroiwa / pianist
www.haruka-kuroiwa.com
Joanna Wroblewska  joannawroblewska.com/about/

Thomas Schmidt2D and 3D Compositing – Animation – Motiondesign www.thoma2.de

Sebastian Dreyer – sitarist www.sebastian-dreyer.de
Petra Ogawa Gallery Kisuna, Berlin kisuna.de